GREENLINE

DENTAL

Your one-stop clinic for full-service dentistry
in vibrant Tri-City area with easy accessibility.
We treat patients of all ages and dental stages of life. Our team loves watching families leave our Coquitlam dental clinic with bright and healthy smiles. We speak many languages here at Greenline Dental, including English, Cantonese, Farsi, Hindi, Mandarin, Punjabi, Romanian, Russian, Spanish, Tagalog, and Turkish, to accommodate families of many different backgrounds. 
Greenline Dental in Coquitlam
Welcome to Greenline Dental, Coquitlam's trusted destination for modern dental solutions. We provide a full suite of services for dental patients of all ages, from general dentistry and routine dental hygiene appointments and restorative dental procedures, with our partners at Apple Dental Implant Centre. Conveniently located in Coquitlam Centre, our dental clinic offers an inviting and accessible atmosphere for patients in the vibrant Tri-City area.    
Patients choose Greenline Dental for compassionate care in a comfortable atmosphere with convenient access. Our convenient location and extended hours on weekdays and weekends, help us work around your schedule. Our clinic accepts insurance and is digital, so we can access your files in a flash. Your pearly whites come first at Greenline Dental.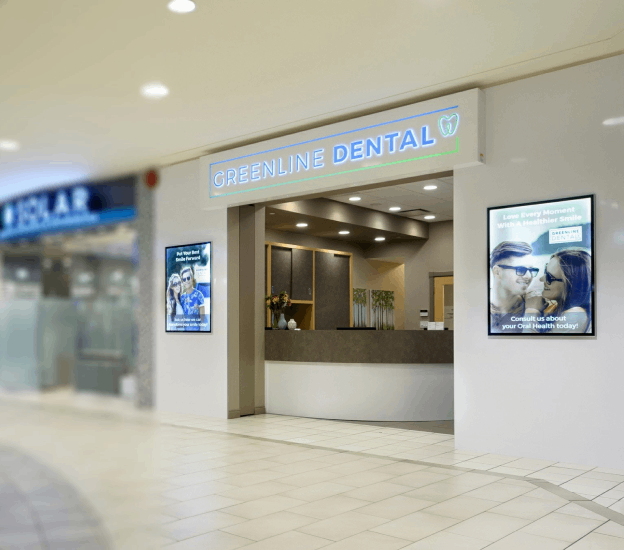 Why Patients Love Greenline Dental
Emergency Services
Dental emergencies are unpredictable and can become very serious, which is why we offer same-day treatments.
Convenient Location
Our Tri-City dental clinic is centrally located inside Coquitlam Centre and easily accessible via SkyTrain.
Sedation Dentistry
We can offer oral sedation dentistry to help put you at ease for the duration of your dental appointment.
We are proud to be the Coquitlam location for Apple Dental Implant Centres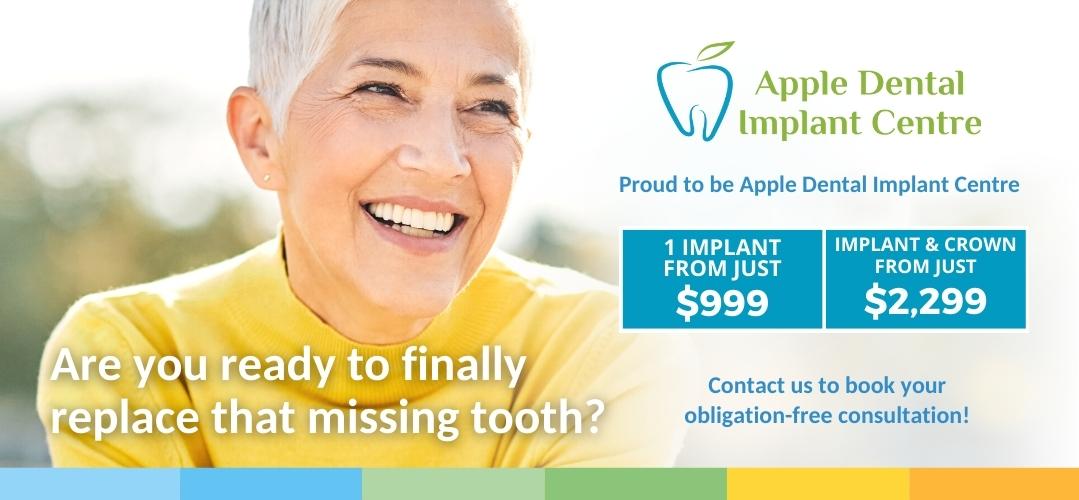 Conveniently Located in Coquitlam Centre
We are centrally located inside Coquitlam Centre, a central hub for folks in Greater Vancouver, thanks to its accessibility by public transit, ample free parking, and nearby landmarks. We are easily accessible via SkyTrain at Lincoln Station and Westcoast Station.
Please note that the reviews link shown will take you to an independent third-party website not endorsed by or affiliated with our dental practice.