Greenline Dental
Dental Appliances
Greenline Dental
Dental Appliances
Protecting your pearly whites doesn't stop at oral hygiene. At Greenline Dental, we want to help you keep your smile safe for the long haul, which is why we have the ability to create custom mouthguards, night guards, retainers, and snoring devices that you can take home and use to protect your teeth. These appliances can be used to treat teeth clenching, grinding, and snoring issues. They can also offer protection during contact sports.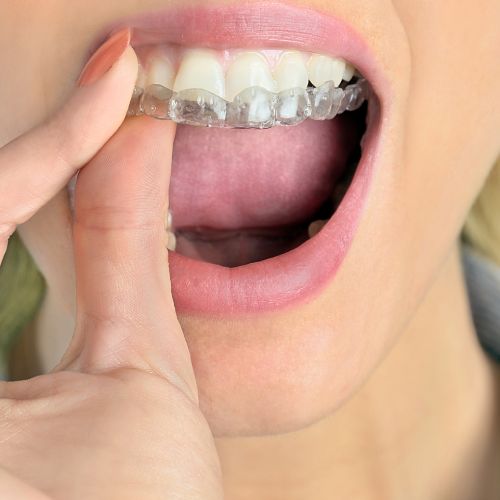 Do you find yourself waking up in the morning with a sore jaw or sensitive teeth? Many people tend to clench their jaw or grind their teeth while they sleep, so if you are one of those people, you might not even realize it until you start feeling pain and discomfort. A custom-fitted night guard can protect the integrity of your teeth and provide long-term relief for your jaw.
Retainers are appliances commonly used with orthodontic treatments, and they're also beneficial for individuals receiving dental implants. While your implant is healing, a clear retainer can serve a cosmetic purpose. The retainer can contain temporary teeth to fill the gaps in your bite and look natural until your implant heals and dental crowns are installed. This type of retainer is called an "Essix" retainer.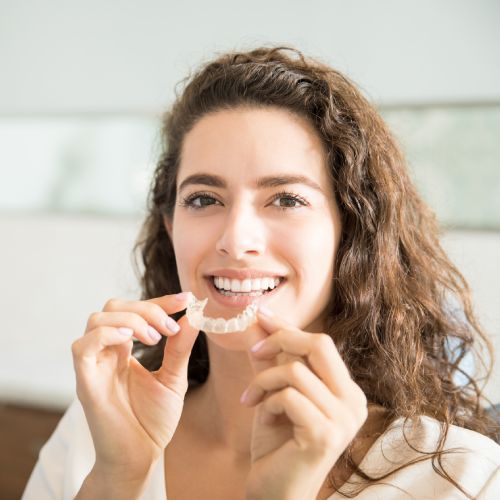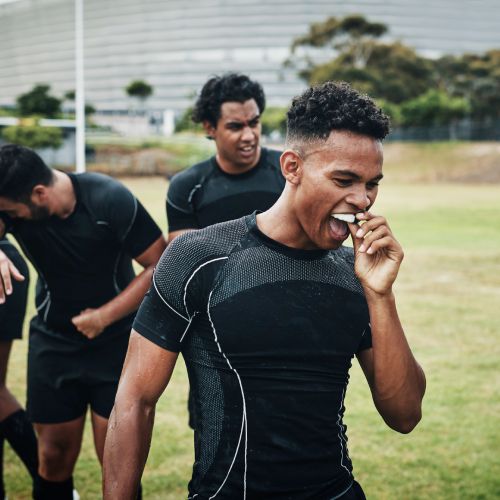 At Greenline Dental, we love hearing how you and your children stay active throughout the year. That said, we hope you will protect your teeth from all the fast-moving balls, sticks, and elbows you encounter along the way. Our dental team is trained to create custom-fitted sports guards that you can take home and pop in whenever you hit the playing field, shielding your pearly whites from an unexpected whack.
Snoring Devices & Sleep Apnea Devices
Do you ever wake yourself up with your own snoring or have trouble breathing while you sleep? Then you could be a good candidate for a specially made dental appliance that can alleviate your snoring or a sleep apnea device that can help you breathe easier through the night. At Greenline Dental, we can assess your sleeping issues and come up with the best solution for you.
Snoring Devices for Your Comfort
There are many reasons why people snore, from genetics and physiology to certain lifestyle choices, which can cause a partial obstruction in your airway. Sometimes over-the-counter remedies just don't cut it, which can be frustrating and very tiresome. Frequent snoring can drastically affect your ability to sleep soundly, which is why we recommend experimenting with different sleep aids and snoring devices to see what helps you sleep through the night.
Sleep Apnea Devices to Help You Breathe Better
When your throat muscles relax too much in your sleep, they can actually block your airway. This condition is called sleep apnea, which can be life-threatening if left untreated because it obstructs oxygen from flowing properly, causing you to have trouble breathing properly in your sleep. At Greenline Dental, we are here to help. We'll work with you to find the best sleep apnea device for your health and well-being.