Greenline Dental
About Us
About Greenline Dental
Compassionate Dental Care You Can Count On
Convenient Location
Our Tri-City dental clinic is centrally located inside Coquitlam Centre, a central hub for folks in Greater Vancouver, thanks to its accessibility by public transit, ample free parking, and nearby landmarks for easy directions. Greenline Dental is easily accessible via SkyTrain at Lincoln Station and is near Douglas College.
Family-friendly Practice
We treat patients of all ages and dental stages of life. Our team loves watching families leave our Coquitlam dental clinic with bright and healthy smiles. We speak many languages here at Greenline Dental, including English, Cantonese, Farsi, Hindi, Mandarin, Punjabi, Romanian, Russian, Spanish, Tagalog, and Turkish, to accommodate families of many different backgrounds. 
Emergency Dental Services
Sometimes life comes at you just as fast as a baseball at the big game, a rock-hard piece of candy, or a nerve-hitting infection. Dental emergencies are unpredictable and can become very serious very quickly. That's why we offer same-day emergency dental treatments whenever possible at our Greenline Dental clinic. As members of the 123Dentist network, our 24-hour emergency line is open at 604.805.2500 for your peace of mind.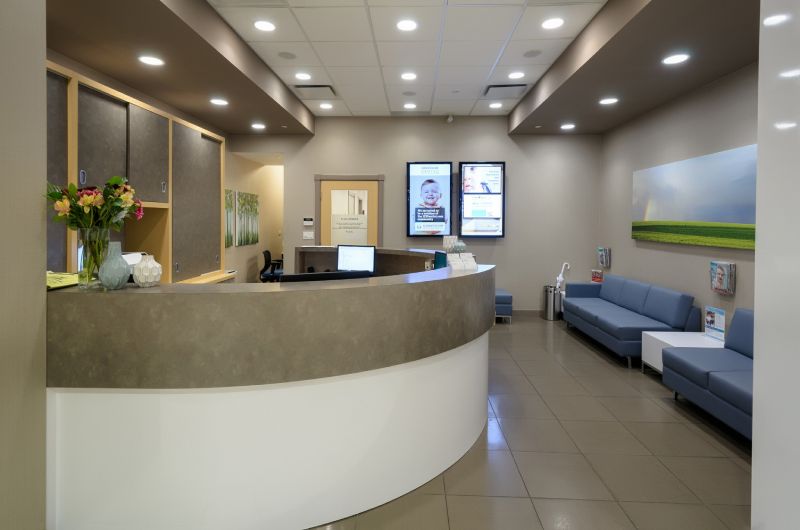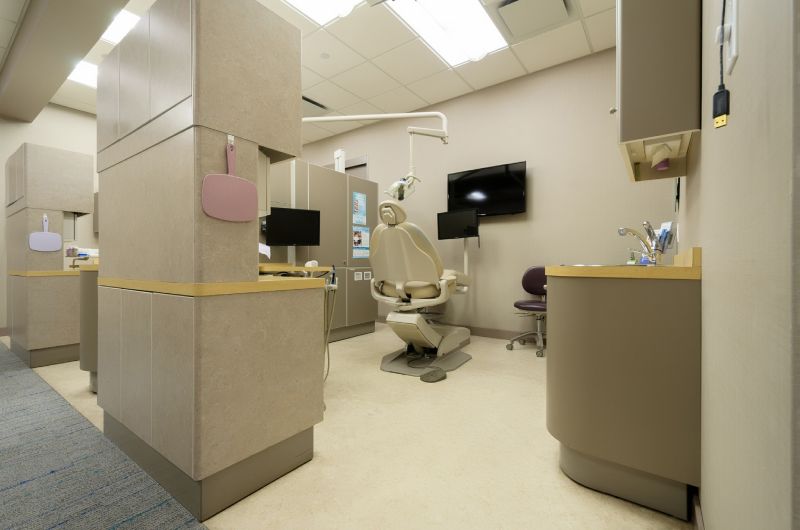 Book Your Next Appointment
Complete Dental Care for You and Your Family
General Dentistry
When it comes to your overall oral health, our trusted dentists and hygienists are dedicated to providing well-rounded dental care in Coquitlam. Visit us for comprehensive oral health exams, preventative dental hygiene appointments, root canal therapy, and more. We'll help you keep your smile shining brightly for years to come. 
Oral Hygiene
Your oral health plays an important role in your overall well-being. At Greenline Dental, we put your dental care first, offering general dental services like oral health exams and dental hygiene appointments to help take care of your teeth and gums. Our clinic can also perform oral cancer screenings to identify early signs of oral cancer.
Meet Our Team
Meet The Team At Greenline Dental
Dr. Cyrus Shabestari
General Dentist
Dr. Cyrus Shabestari, General Dentist, graduated with a DDS degree from Dalhousie University College of Dentistry in Halifax. He is committed to providing quality dental care that is patient oriented. He takes ongoing continued education courses and has been practicing dentistry since 1991. Dr. Shabestari is an active member of Canadian Dental Association. He speaks, English, Farsi, and Turkish fluently.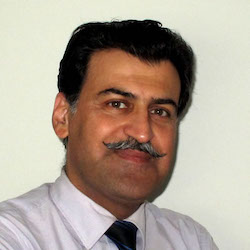 Dr. Hamidreza Shirbani
General Dentist
Dr. Hamidreza Shirbani, General Dentist, completed his Doctorate in Dental Surgery from the School of Dental Medicine at Tehran Azad University in 1996 and practiced dentistry for ten years. He then obtained a Masters of Science Degree in Periodontics whilst he held an Assistant Professor position at the Shiraz University for six years prior to immigrating to Canada. He completed the Dental Board Examination in Canada in 2016. After becoming a certified general dentist he began his practice as an associate general dentist in two offices in Burnaby and Coquitlam.
Dr. Shirbani is dedicated to maintaining quality standards and also values patient satisfaction when it comes to providing any dental treatment. In the course of his career he has maintained interest in periodontal treatment, implant and family dentistry.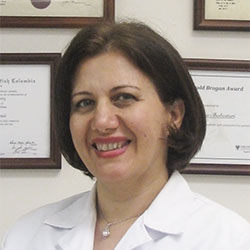 Dr. Firouzeh Majlessi
General Dentist
Dr. Firouzeh Majlessi graduated as a General Dentist from Tehran University in Iran. After moving to Canada, Dr. Majlessi completed her Doctor of Medicine in Dentistry at the University of British Columbia in 2013. Dr. Majlessi is a proud member in good standing with the Canadian Dental Association, the College of Dental Surgeons of BC and the IDA.
Dr. Majlessi's philosophy is to practice with honesty. She strives to build a foundation of trust with every patient, providing them with a personalized dental experience in a comfortable environment. She is always eager to learn more and add to her assets by taking continuing education courses.
Dr. Majlessi is fluent in English, Farsi, and Turkish. When she is out of the office, she enjoys spending time with her family, travelling, reading, and watching movies.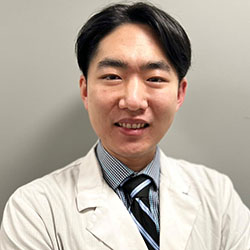 Dr. Hans Liu
General Dentist
Dr. Hans Liu, General Dentist, completed his Doctorate in Dental Medicine from the Roseman University of Health Sciences in Salt Lake City. He is dedicated to his craft and treats every patient with the utmost goal of quality and comfort. He speaks Mandarin and Cantonese.
He is a member of Canadian Dental Association and British Columbia Dental Association.
He loves to watch movies, cooking and hiking.
About Greenline Dental
Our Dental Technology
Modern advancements in dental technology allow our experienced dental team to use the most efficient and effective methods on the market to identify and treat several dental health concerns. At Greenline Dental, we take pride in our high-quality dental equipment that helps us get the most accurate picture of your oral health. State-of-the-art scanners, modern lasers, and innovative screening tools keep us at the top of our game.
CBCT Scanner
The Cone Beam Computed Tomography (CBCT) system is a very effective tool we can use to capture a 360-degree image of your mouth, teeth, gums, and jaw using a cone-shaped x-ray beam. This innovative x-ray technology lets our dentists see bones, nerves, and tissues in detail so we can accurately diagnose potential oral health concerns and create the most suitable treatment plans. This scanner is especially helpful for planning dental implants.
Intraoral Scanner 
An intraoral scanner is a handheld wireless device that our dental team uses during oral health exams to scan a patient's teeth and gums for potential areas of concern. The best part about this technology is that the handheld scanner creates a 3D impression of your teeth, gums and dental bite in real time so your dentist can review the images with you from the dentist chair with no downtime.
iTero Scanner
The iTero scanner is very special because it is enabled by touch, and it gives a more accurate view of your mouth, gums, teeth, and all other oral structures than traditional x-rays. The iTero scanner is especially useful for our dentists as it gives them the capacity to create digital impressions for major treatments.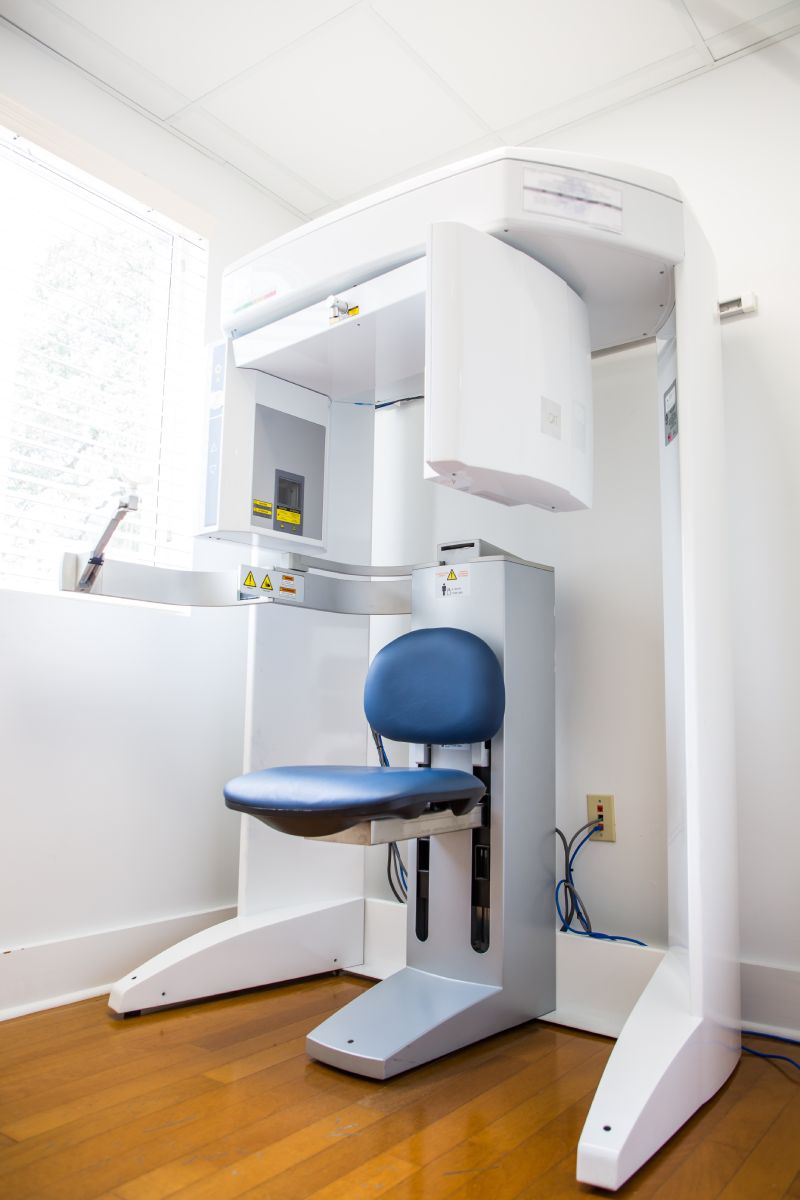 Dental Lasers
Dental lasers are incredible tools that our dentists can use to provide in-office teeth whitening for patients who want to enjoy the benefits of a brighter smile without waiting for gradual whitening kits to work their magic at home.
VELscope
The VELscope is a preventative oral health tool that allows us to screen your mouth for early signs of oral cancer in the most effective and efficient way possible. Using special light technology, the VELscope can help identify abnormal tissues and areas of concern that might otherwise be missed by the naked eye. This technology aids in the early detection of oral cancer, which could save your life.